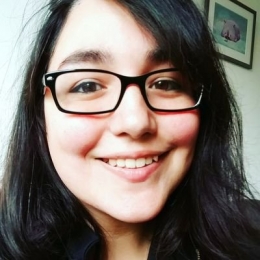 About me
I've always loved stories. I loved reading them, writing them and, of course, drawing them.
What I enjoy working on most are cute and weird creatures and story illustrations that show the world as just a tad more magical than we think it is.
Some random facts:
I was born in Lelystad and live in Alkmaar, the Netherlands.
I hoard books and studied literature.
I am half Dutch and half Chilean.
I drink lots and lots of tea.
Some other interests: pop culture, dancing, fairy tales and postcolonial theory.
I share my home with my Partner in Crime and my two cats, Koda and Lilo.
Connect!
Want to know more, or simply get in touch with me? Feel free to pop me a message through the contact form, or use any of the channels below. I'll get back to you a.s.a.p.